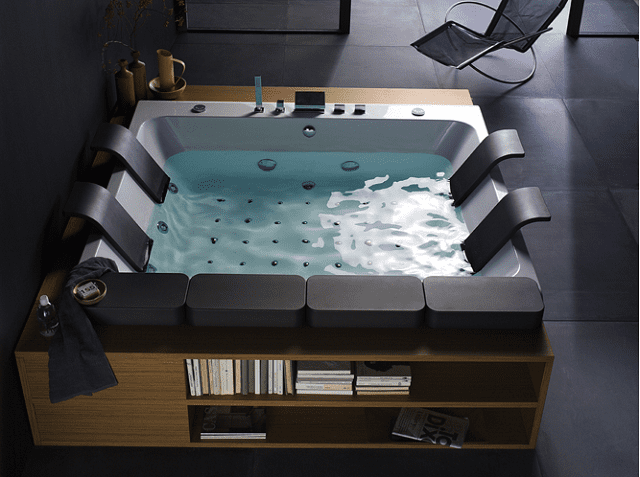 When we are tired, there's nothing like relaxing in the tub filled with hot water, that's why the most important thing in the bathroom is luxurious bathtubs.At this point this large whirlpool by Blubleu offers you a  high-end aesthetic.It transforms your bathing experience.Its  size – 235 by 215 cm, which is perfect for two person.
They say; Thais-Art is a project that liberates creativity is like a tailored suit made ​​according to your taste: a new concept of personal space.
For more : blubleu.it
What do you think?
comments