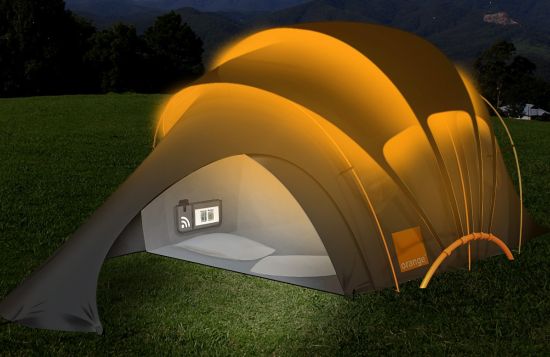 The Orange Solar Concept Tent will allow campers to keep in touch and power their essential camping gadgets.
The Concept Tent has been designed in association with American product design consultancy Kaleidoscope and builds on learnings from the original Orange Solar Tent that was trialled at Glastonbury in 2003, as well as 2004's Orange Text Me Home Dome. Having worked closely with Glastonbury for the last eleven years, Orange know the importance of keeping in contact with friends while onsite and undertook this concept project to look at how the festival goers communication and power supply needs might be met in the future.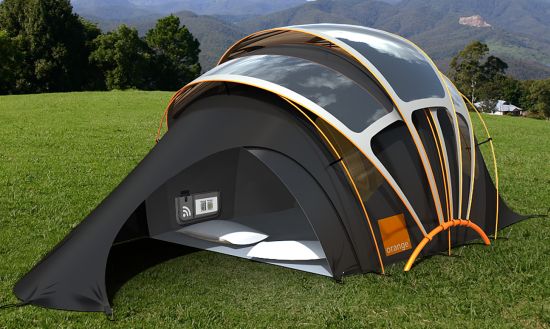 Have a look! You may also like:
What do you think?
comments