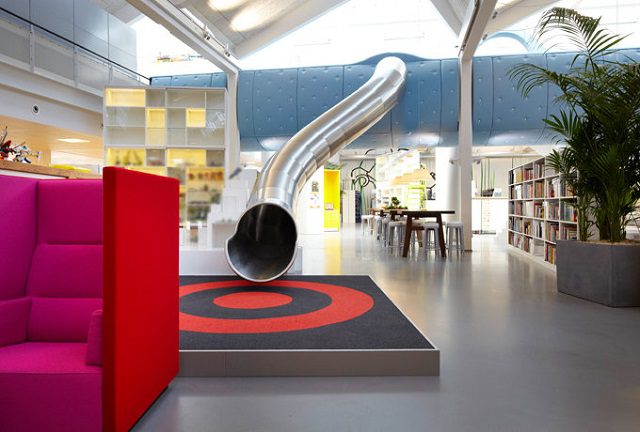 With most people spending almost half of their lives within indoor environments, greatly persuading their mental well-being and performance, the increased need of personal control and ease is triggering organizations to bring changes to boost their efficiency.
That's the revolution LEGO's development department is bringing with its vibrant wallpaper designs with giant blades of grass, tables with in-built bonsai gardens and a slide connecting two floors. It is a perfect amalgamation of child's fantasy world with the work environment of grown-ups.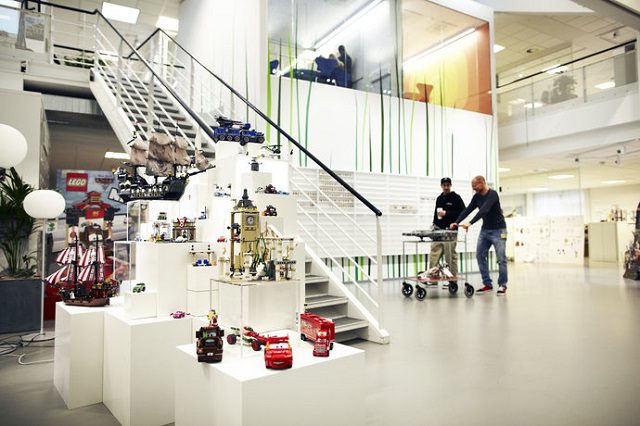 Rosan Bosch fashioned LEGO's physical work environment keeping development, play and creativity into its spatial design. Also, with future LEGO products being created in the development department LEGO PMD, its designers enjoy a work space that offers physical settings supporting the playful character of their work.
Creativity took a turn into reality when the development department freely brought their skills onto a walkway that was transformed with fluffy clouds, unfolding into sofas, sitting podiums and a slide connecting two floors.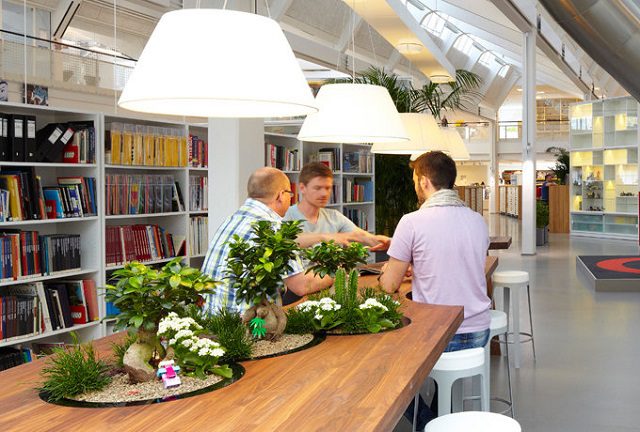 Another stroke that the team made was a striking graphic design on the wall. The giant blades of glass, an oversize LEGO man striking a contrast to the bonsai gardens and tiny LEGO people built into the tables opened the gates to the children's fantasy world. It not only helps and adds fun to the development team's work but also unleashes a child's imagination for them to create new designs for games and play – at LEGO PMD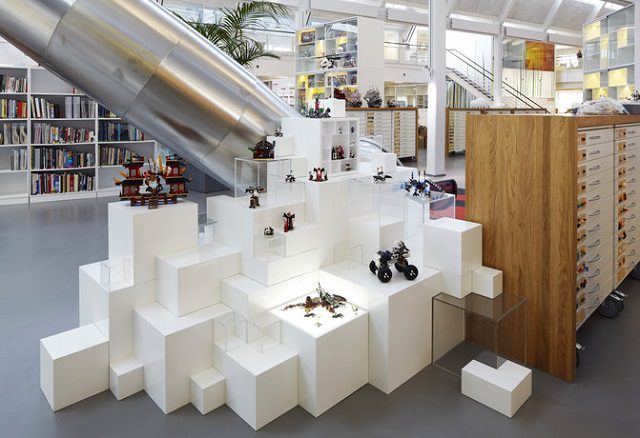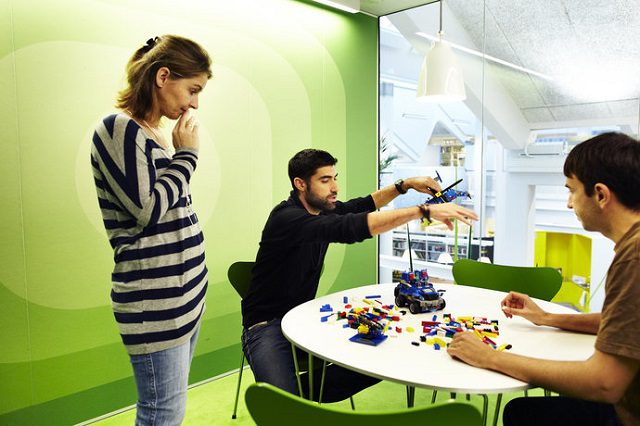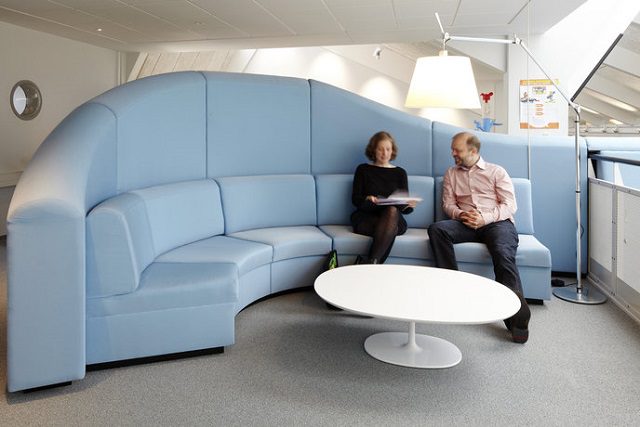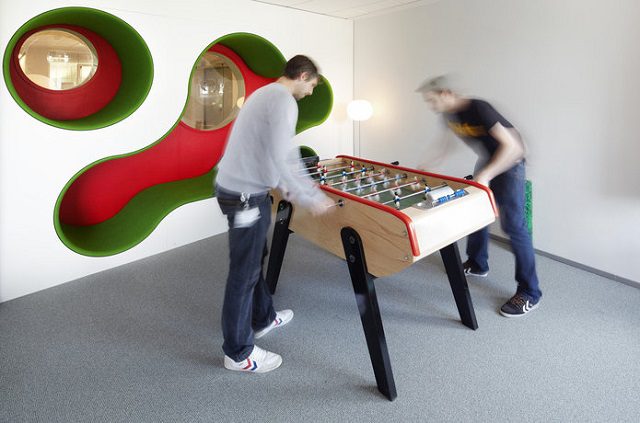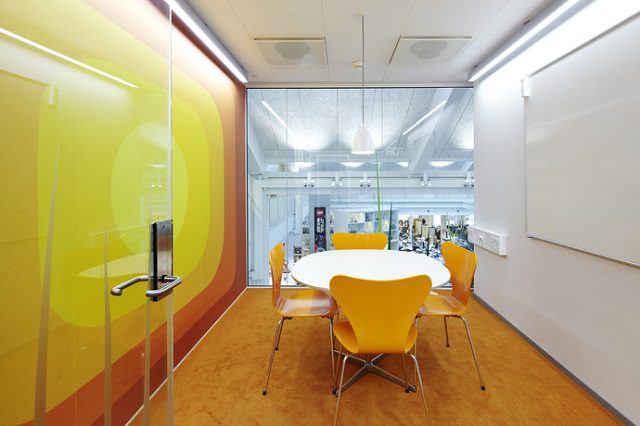 What do you think?
comments