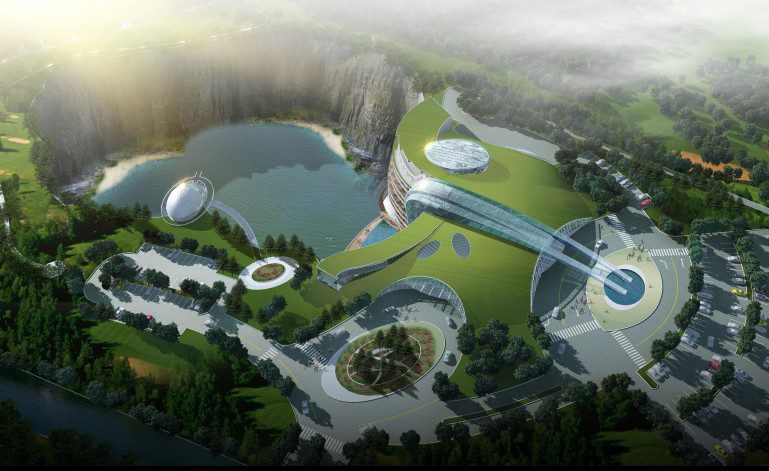 Imagine a 19 story, 380 rooms five-star hotel located within a 100-meter pit (currently abandoned and half flooded). This is Shimao Intercontinental Hotel extravagantly designed by the British engineering firm Atkins a few years ago. Initially this project had to be done by May, 2009, but the project had to be started much later.
The pit is situated in the Songjiang District of Shanghai at the base of Tianmashan Mountain. This almost flooded pit will be transformed into a sunken artificial lake, this way the luxury resort hotel will include underwater public areas (at least a restaurant) and guestrooms. The hotel will stand two levels above the rock face of the 100 meter pit. The concept images that were made public, also share that there will be an artificial waterfall plunging down into the quarry in front of the hotel. There will also be an internal atrium c lit, that will use the rock face while trying to use the rock's green vegetation and waterfalls. As any respectable five-star hotel, there will be sports facilities (with activities like bungee jumping or rock climbing) at the clients disposal and a deep aquarium. Already interested in visiting this promising hotel? It's expected it will be open by the end of the year or in the early 2015.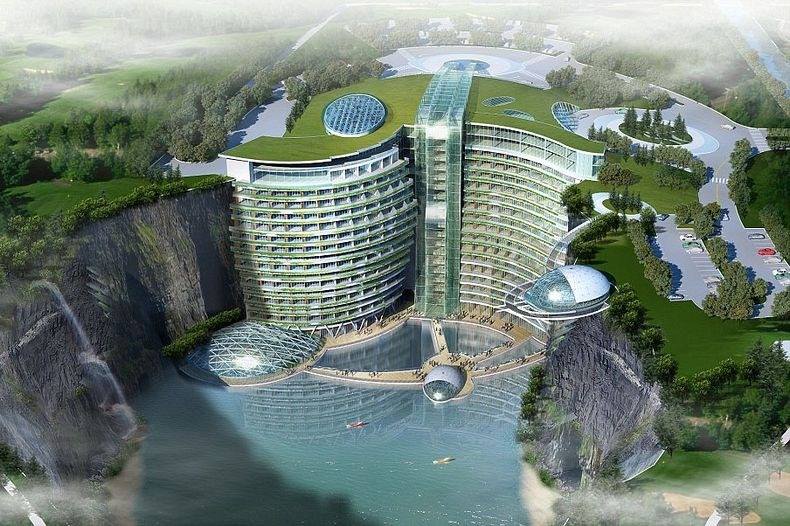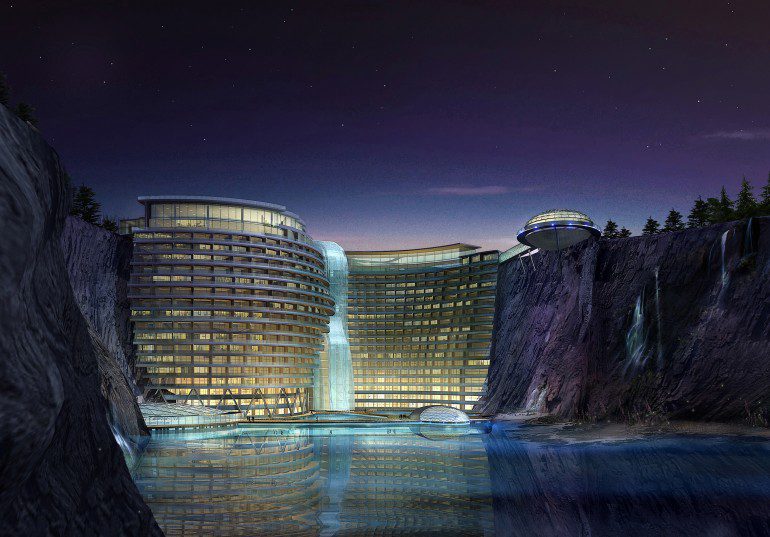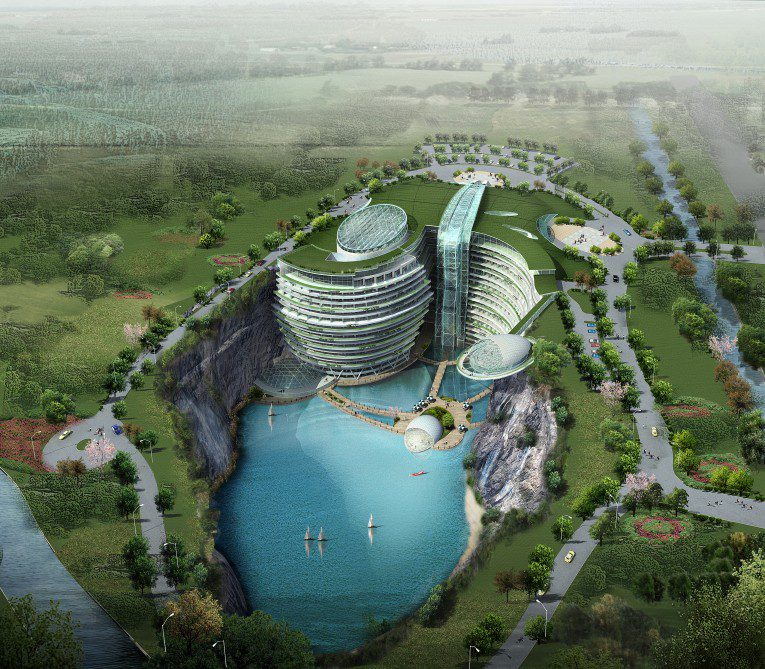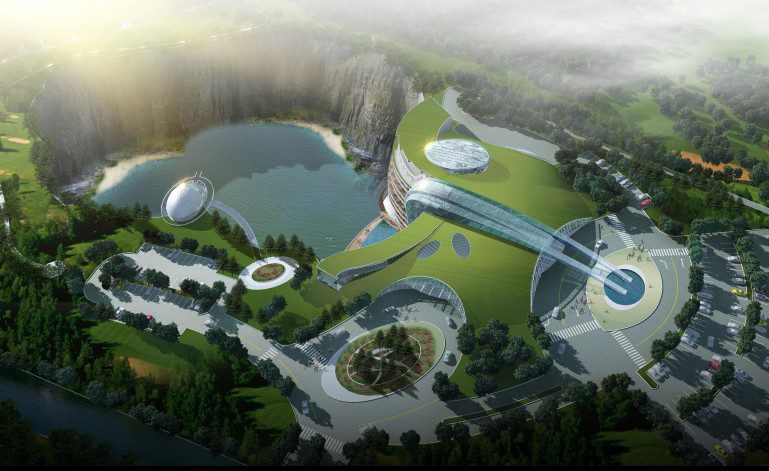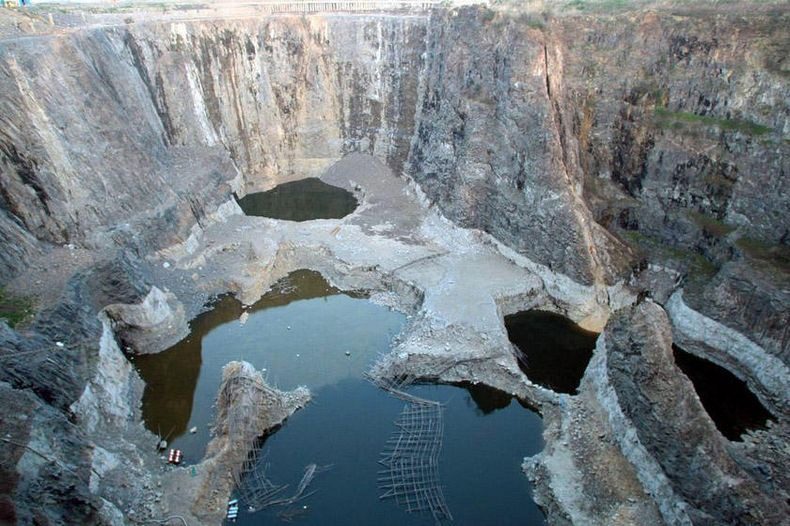 Sources: Atkins, Shanghaiist
What do you think?
comments