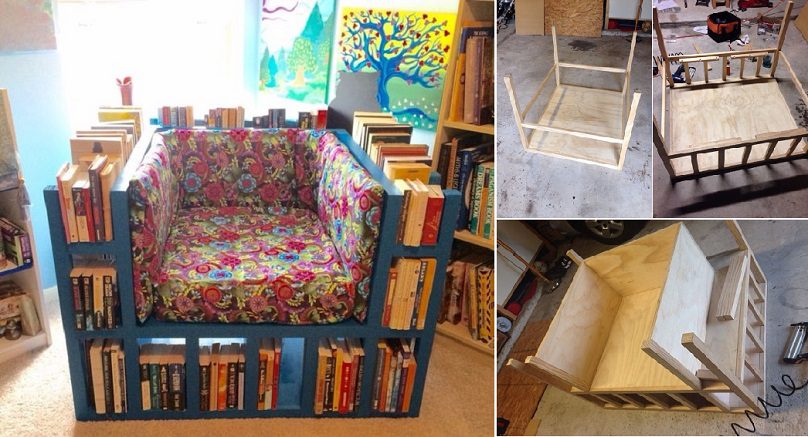 This awesome bookshelf chair is a true masterpiece. It can be made at home with a little bit of ability and patience. If you want to buy this kind great chair from furnisher it would be very expensive, but building it by yourself will save a lot of money and let's not forget how much you will proud yourself completing the project. This bookshelf chair will be perfect if you like to read and want a comfortable fit which allows you surround with books. Just imagine you are sitting in this chair, relaxing and reading you book in a rainy weather. And the best thing is that the stylish look of the bookshelf chair will be a true statement piece when placed in your room, you don't have to concern about the decoration  of your entire room, this chair itself will transform the look. For more details visit links below..
Materials:
2 sheets of 3/4 plywood boards that come in 4 X 8
6 X 8ft of 2 x1 inch pine strips
4 x 8ft of 2 x 2 inch pine
2 boxes of 1 1/4″ Kreg pocket screws
1 bottle Gorilla wood glue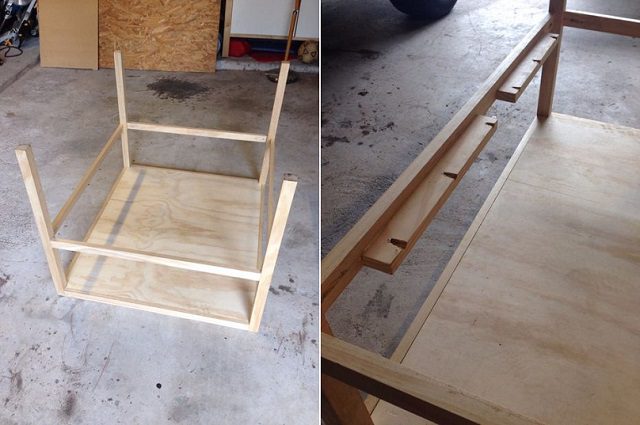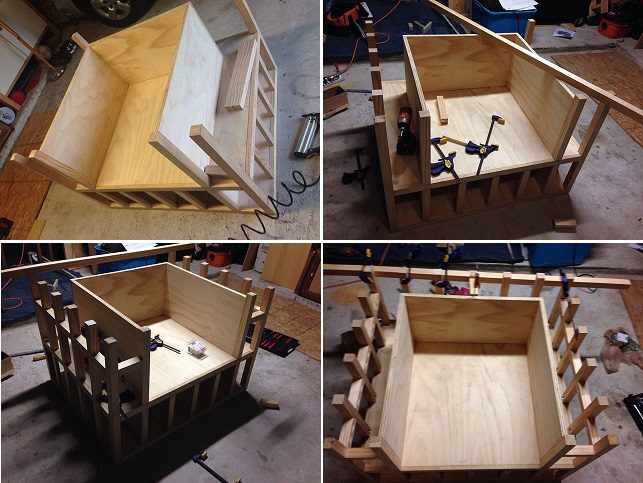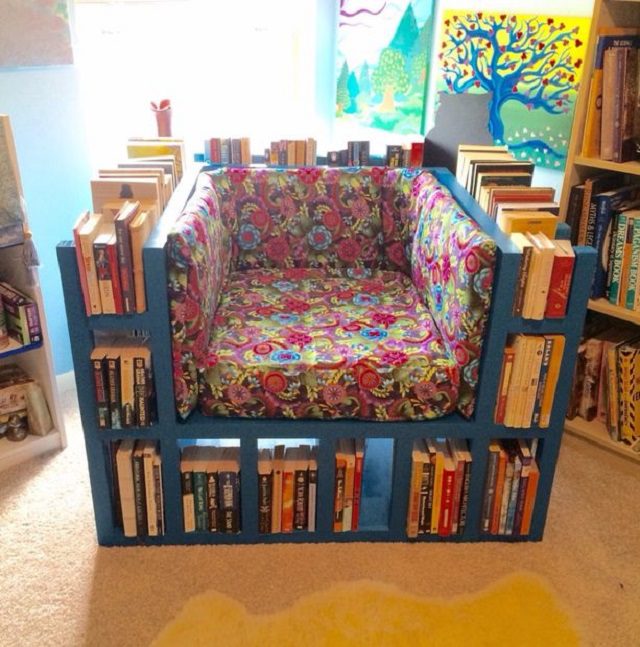 Bookshelf Chair by Darko K – Instructions
What do you think?
comments