In some Native American cultures, a dreamcatcher is a handmade object based on a willow hoop, on which is woven a loose net or web. The dreamcatcher is then decorated with sacred items such as feathers and beads.
In this project, we are changing from traditional feather, web materials to wire and bead.
You'll need: Copper wire, Beads, Metal loop and Wire cutter.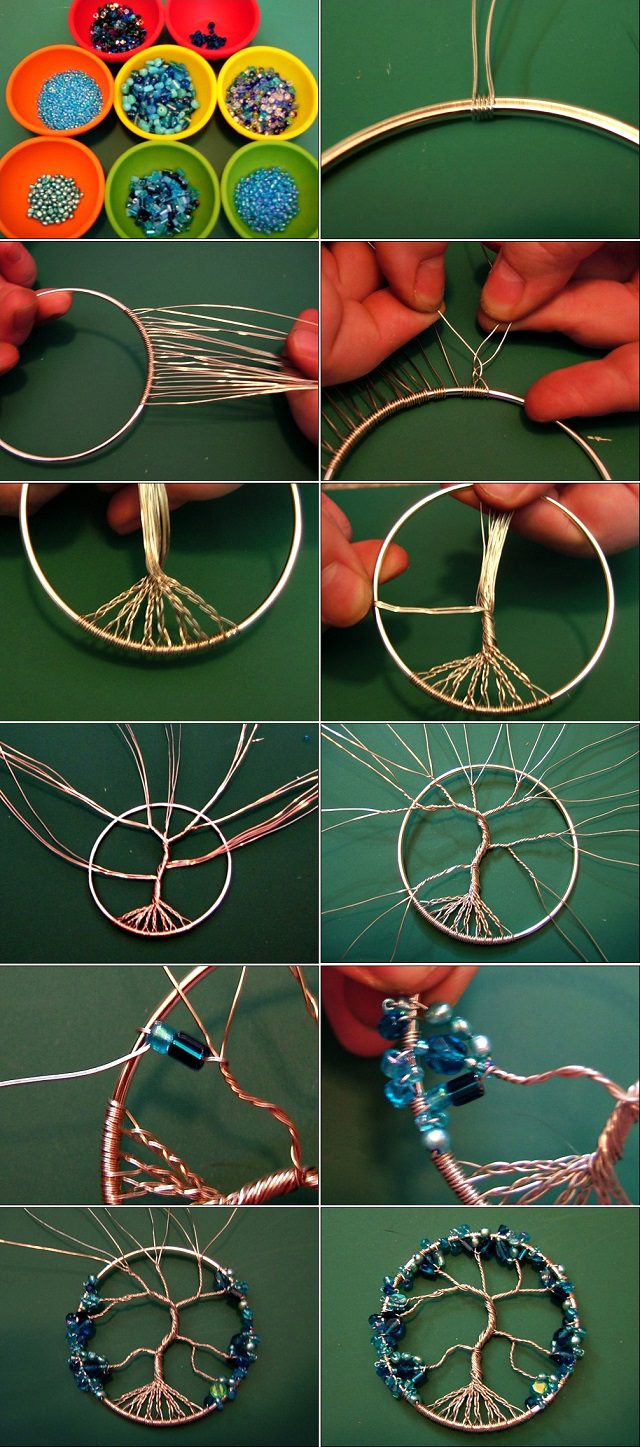 source: sonya-kot.ru