Spring is almost here, but there is still is a nip in the air, and nothing feels as comforting as a nice pair of snuggly socks. You need to avoid all kinds of sickness, especially when the weather is changing, and keeping the feet warm will keep all types of diseases at bay. These socks are really pretty and will remind you of a beautiful rainbow.
These cozy songs are perfect for the spring, but will keep you warm as the weather is transitioning. These socks are really pretty, and can be done really easily at home with yarn, knitting needles and scissors. Using the Entrelac knitting technique you can make these socks really easily. You can use any color of your choice and can create a beautiful pattern of socks which is really pleasing to the eyes. You can get really creative, and create a very pretty looking pair of socks as per your preference.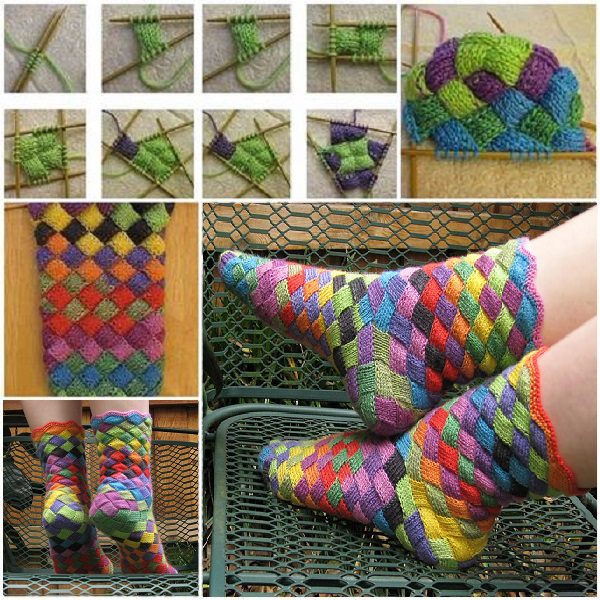 Think Outside the Sox: 60+ Winning Designs from the Knitter's
What do you think?
comments