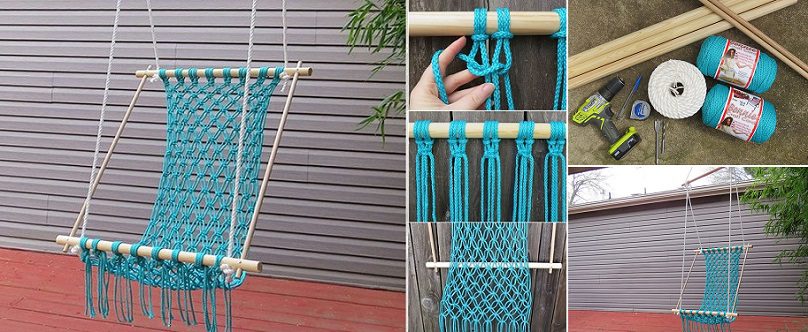 If you want to improve the decor of your porch, you don't need to spend much money. This DIY project for a crocheted hammock will let you to relax comfy and safely outside. And it is easy to make in your home. All you need to know how to knot cords together, then the macrame technique won't be difficult for you to handle.
Things you will need:
3 1 1/4-inch hardwood dowels, 30-inches long
2 5/8-inch hardwood dowels, 36-inches long
200 yards, 1/4-inch macrame cord or rope
8 yards, 1/2-inch rope
4 1-inch wood screws
Drill
Measuring tape
Scissors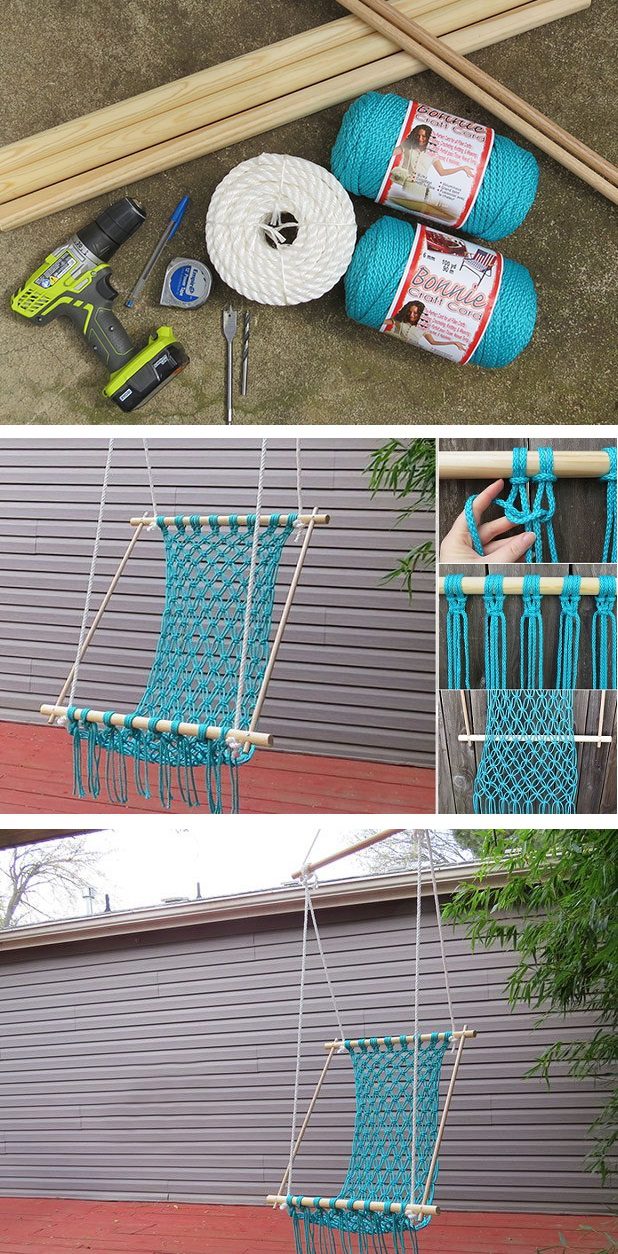 Instructions By Angie Diersman
What do you think?
comments