Clay pots are for plants but with a little touch, you can transform them into the impressive design which the envy of your neighbors. So they can be used in a unique way. It doesn't take too much time and easy to make yourself this unique flower pot people. As its hair, you can plant your favorite flowers. The aim of this design isn't its usefulness, but impressiveness for visitors and viewers alike. For this project, you will need the following materials:
27 flower pots with different diameters
A dozen 6-inch – for the arms
A dozen 8-inch – for the legs
A couple of 12-inch – for the body and one 10-inch – for the head;
12 pieces of 3-inch thick Styrofoam
Strong wire and wire cutters.
Step 1: Start making holes in each of pieces of Styrofoam and the pots. The holes must be large enough for the wires to go through but not as small as knots to cross.
Step 2: Redo same the knotting procedure after each foam and pot you alternately go through, as if you are making a sandwich. Leave space in the wire for the joints.
Because it will be pretty difficult to move it in safe after you done it, it has importance positioning flower pot people in the place you want it to stay when you reach the body part. It'd be better to make each half of the body before gathering them. For the inside of the body pots, you don't need Styrofoam. Place the head-pot and paint your pots, decorate with plants as you like. Free your imagination. And your flower pot people!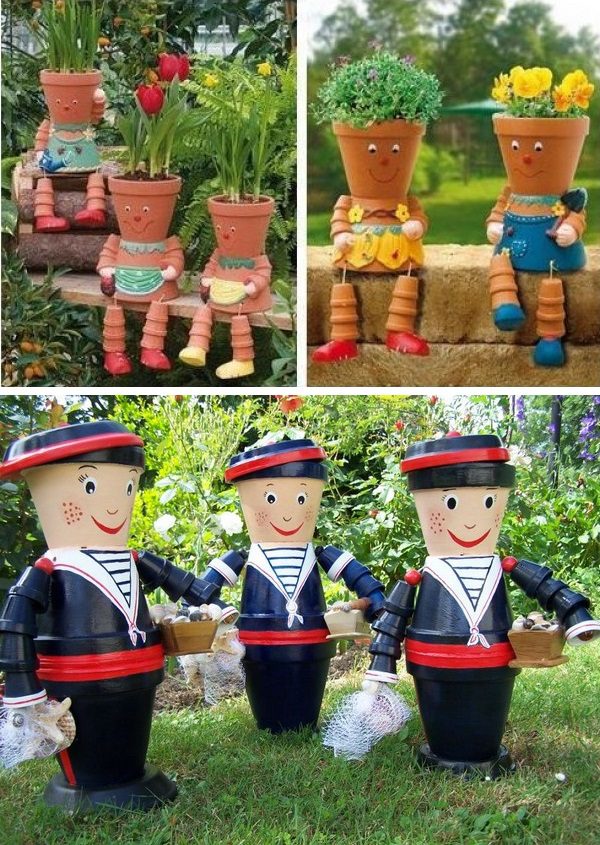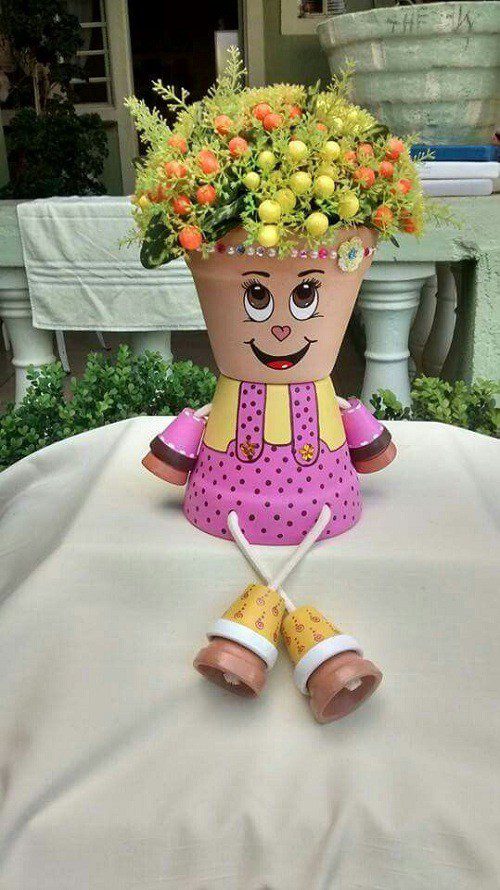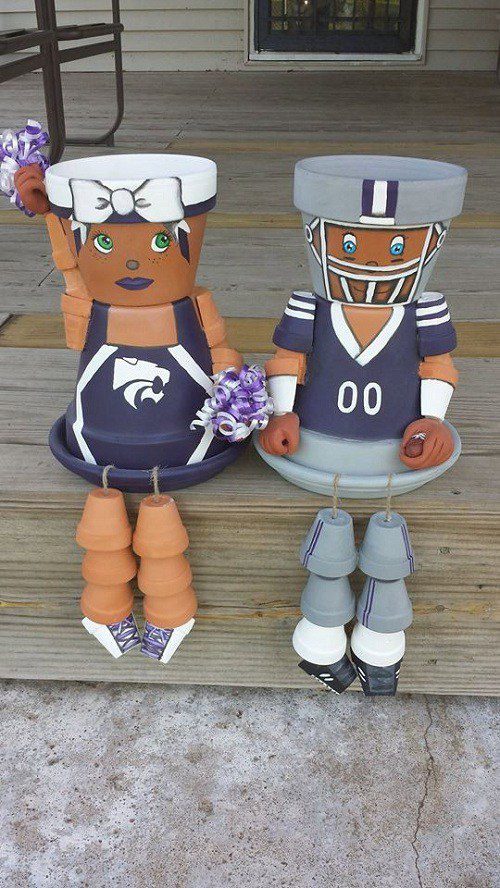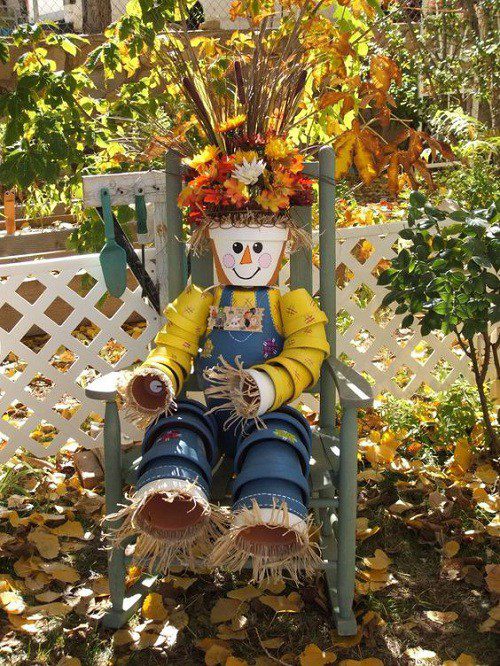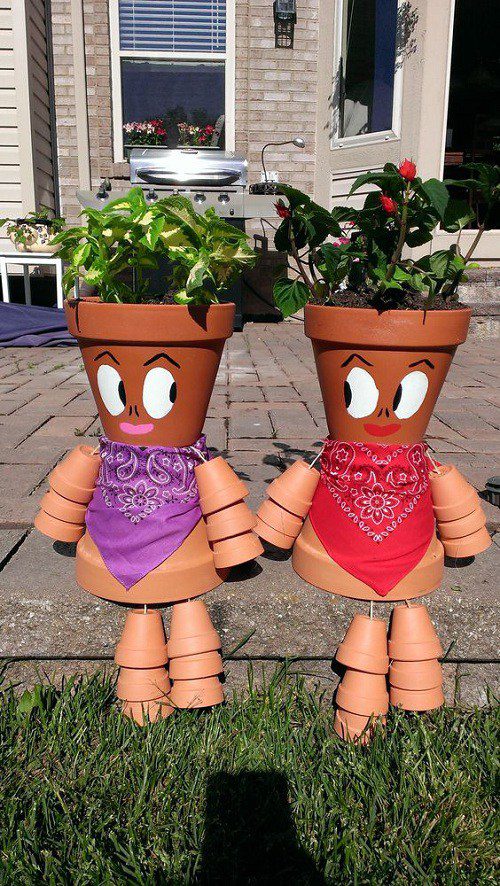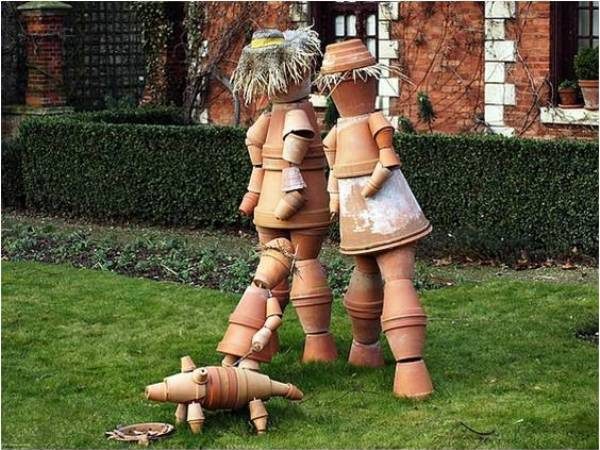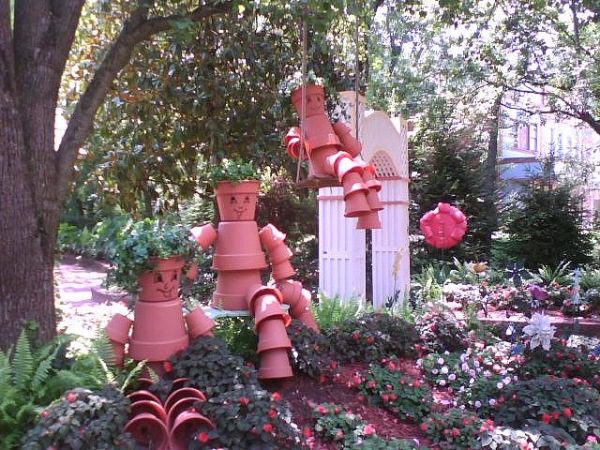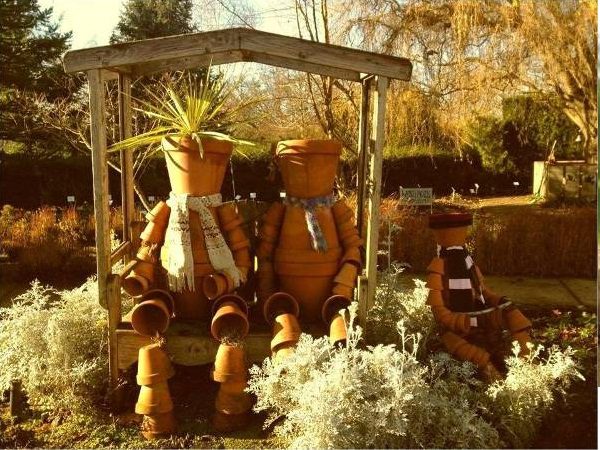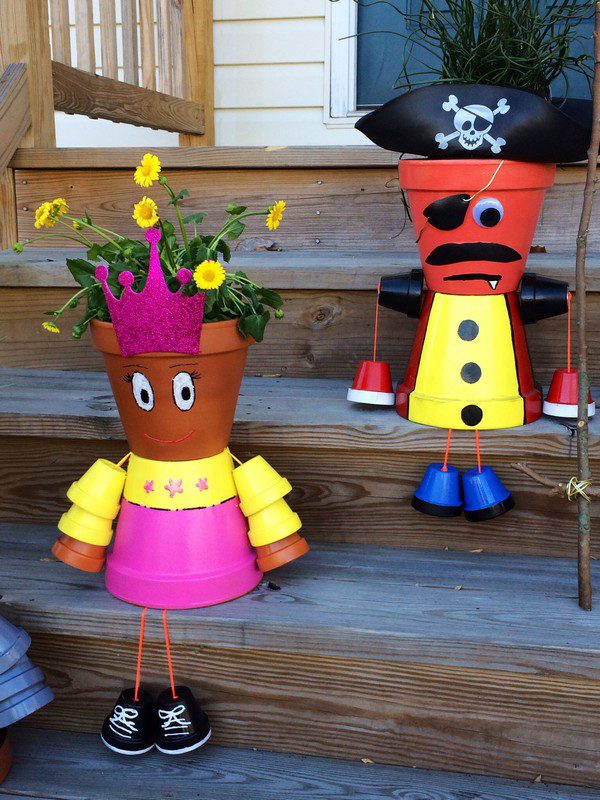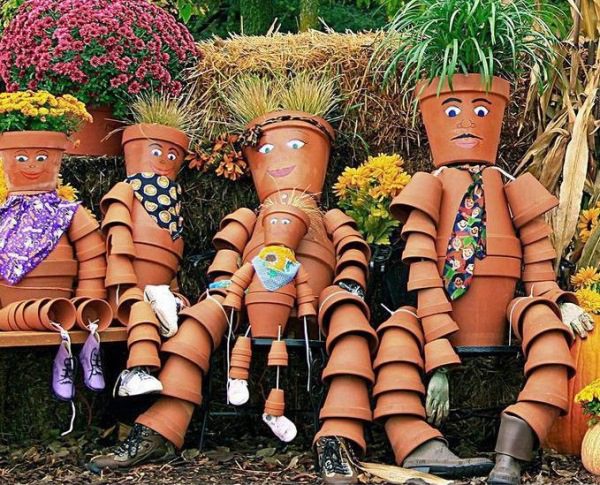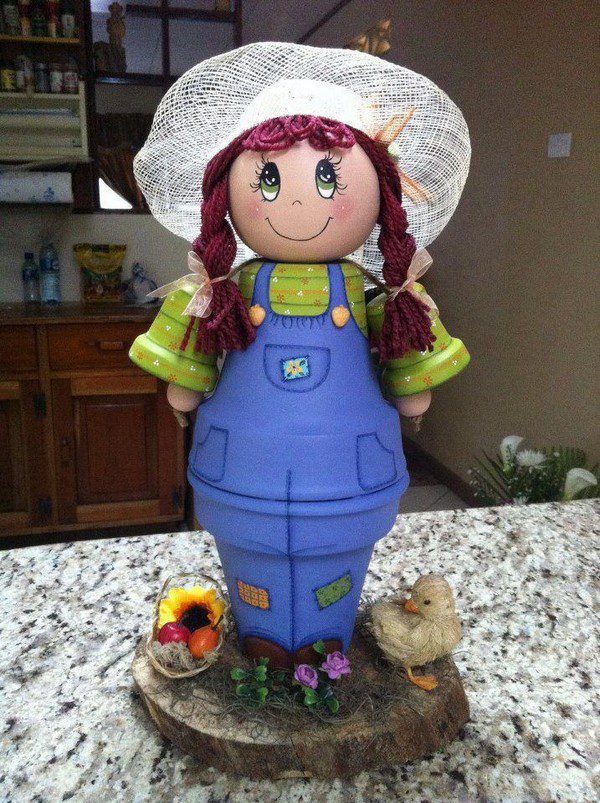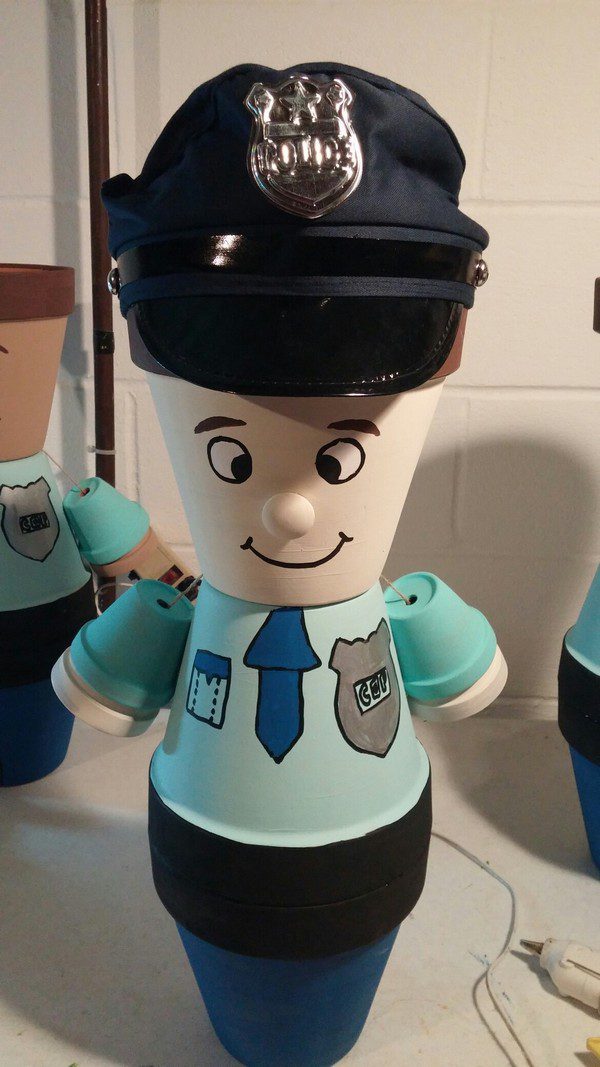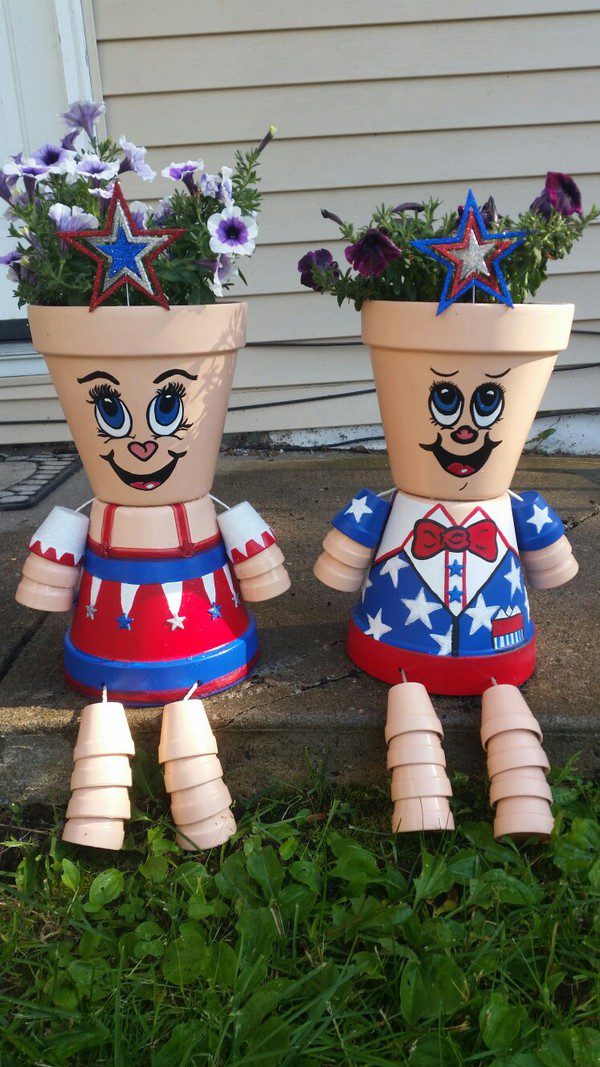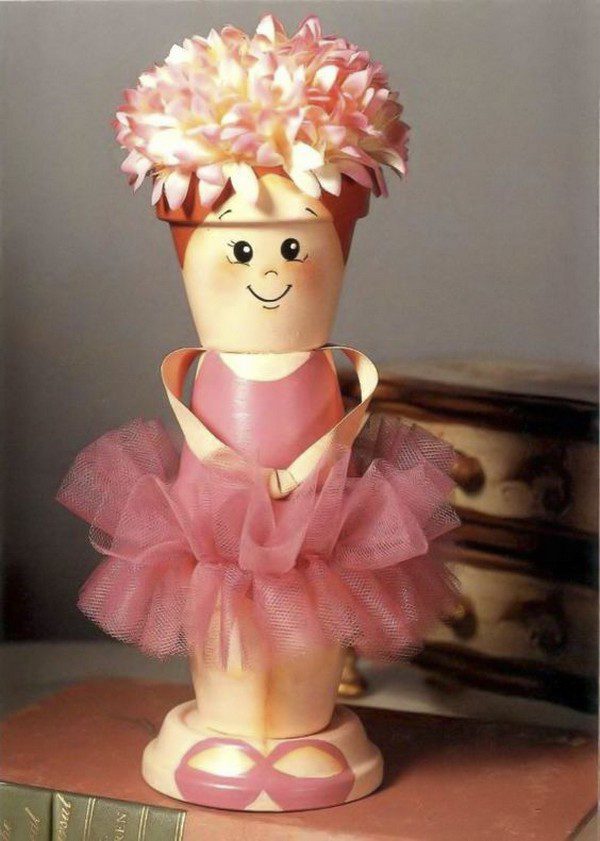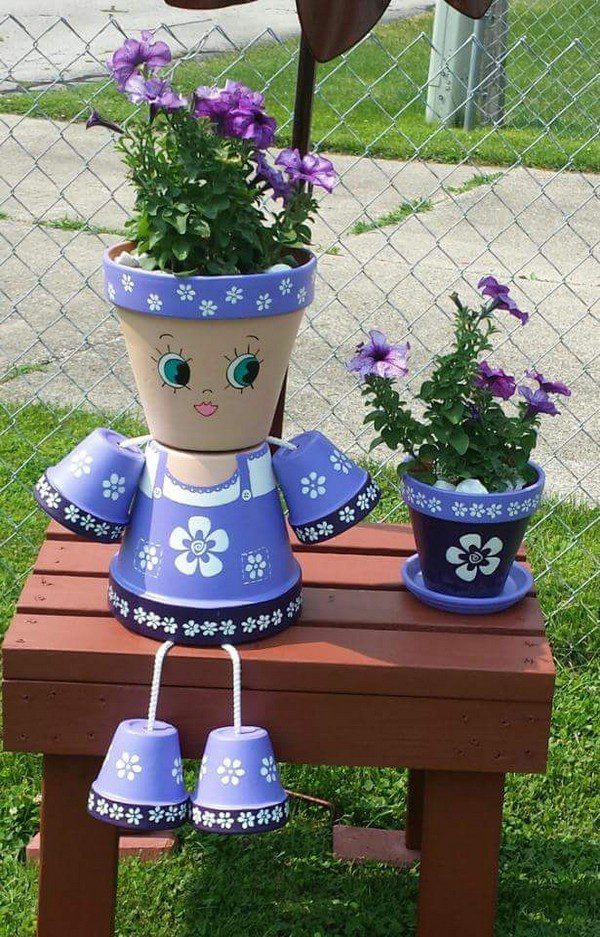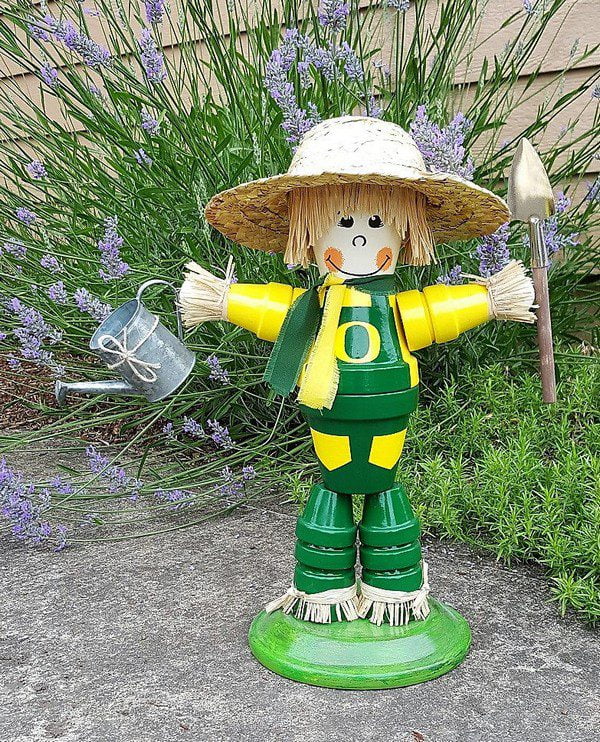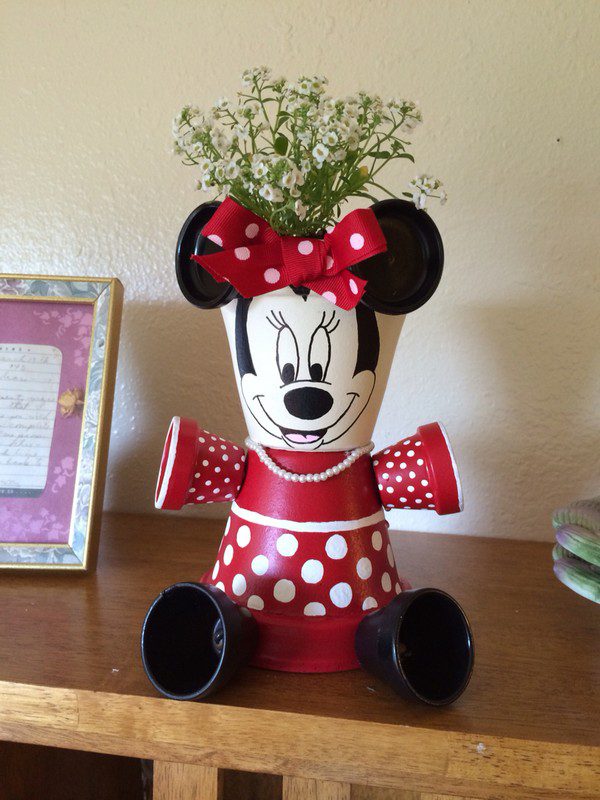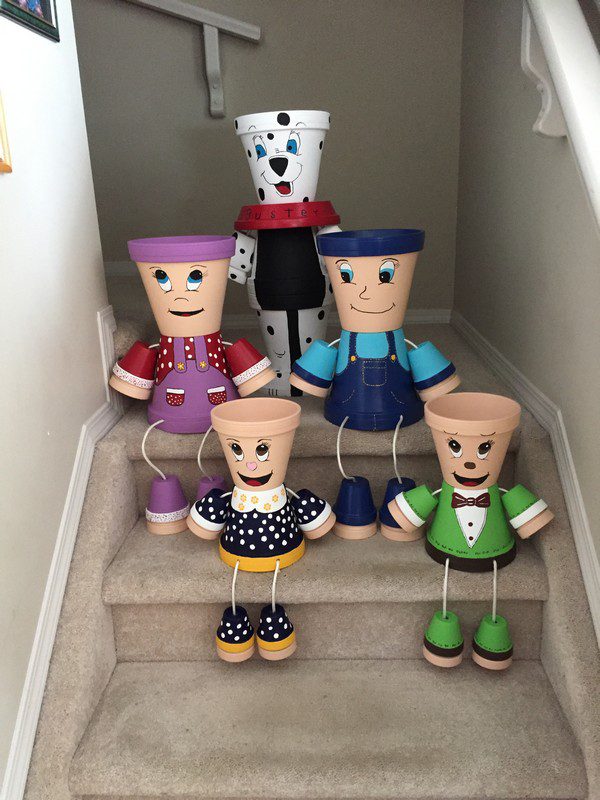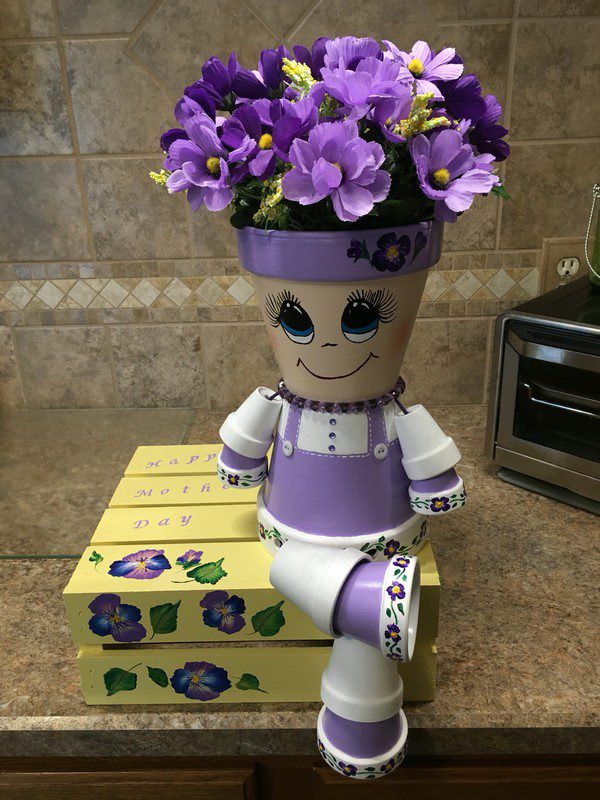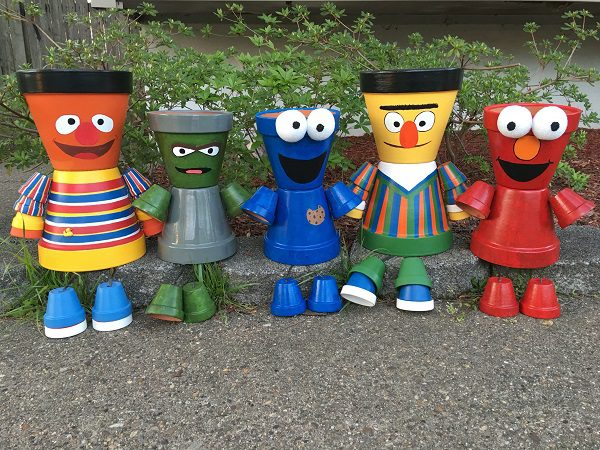 [youtube]https://youtu.be/nOXJVQQMSnk[/youtube]