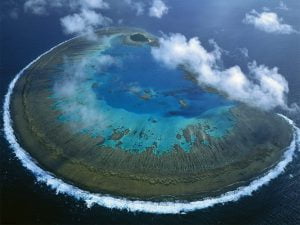 Lady Musgrave Island is a 14 hectares (35 acres) coral cay on Australia's Great Barrier Reef, with a 1,192 hectares (2,950 acres) surrounding reef. The island is the second island in the Great Barrier Reef chain of islands (with the first being Lady Elliot Island), and is most easily reached from the town of 1770, Queensland, located on approximately 5 hours north of Brisbane. It is named for the wife of Sir Anthony Musgrave, a colonial governor of Queensland.
Lady Musgrave Island, and the immediate surrounds, is a national park and can be reached by excursion boat from the Town of 1770. It is also part of the Capricornia Cays Important Bird Area.
If you enjoyed this post, Leave comment please!