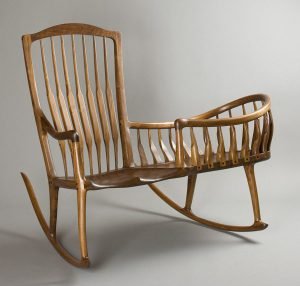 Rocker Cradle designed by
Scott Morrison
. He updated a 1700's stlye Windsor Nanny Rocker using Sam Maloof's Classic Rocking Chair design as a basis. H wanted to add interest by creating different shapes for the cradle's base and its rail. That is, the rail follows the shape of the base (as seen from above) as well as having a shape of its own moving up and down (as seen from the front). A unique side-effect and challenge of this design would then be to create spindles that would connect the asymmetrical shapes of the base and the rail.
The spindles must therefore be duplicated in a uniform manner along the cradle base, while also being dynamically sized to accommodate the bi-directional flow of the rail.You can buy this chair
here
.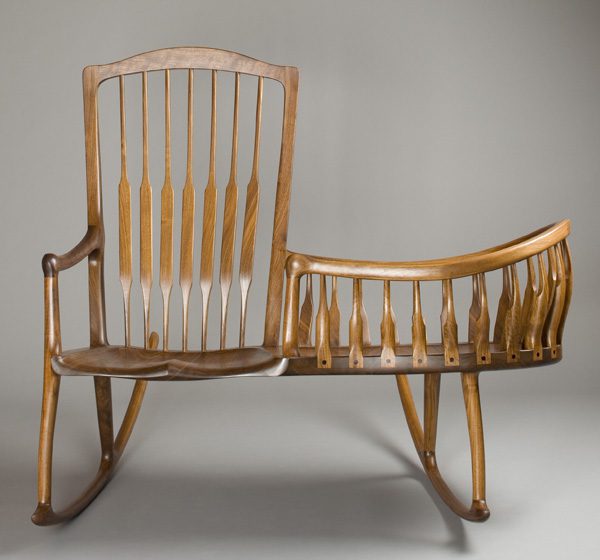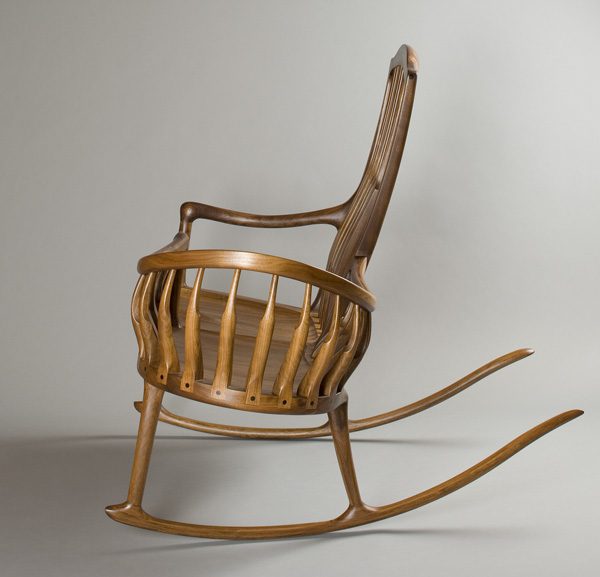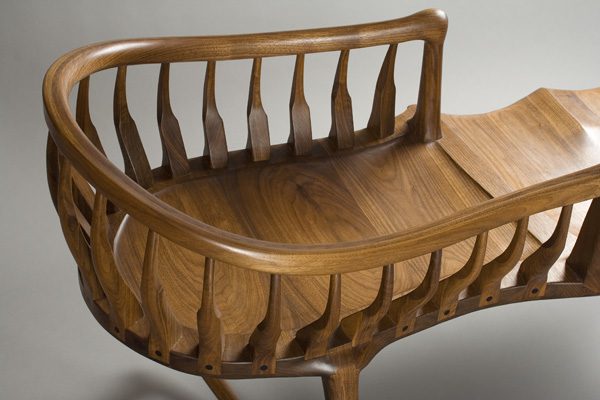 Have a look! You may also like:
What do you think?
comments