Many different things you can easily do without spending lots of money with an innovative approach. Like DIY project Tire Rim Grill as shown below. Be sure about that making your own grill will be cheaper than buying a new one. The grill in this project will be both useful and stylish. Your friends will be suprised, when they see grill you designed. You can refurbish your old grill without making any welding and just changing the color. For more detail and instruction, check the pictures we have prepared below. Make one yourself. Enjoy!
You'll need these materials:
Tire Rim
2 cans of High Heat Paint
4'x 4 Timber x96″
4 pcs of 5/8″ Bolts/Hardware
4 pcs of 1/2″ Lag Bolts
1 1/2″ Steel Black Pipe (18″ long)
2 pcs of 1/2″ Threaded Rods/Hardware
1-2 pcs of Grill Grate
Wheel Casters – 4
Grinder
Miter Saw
Power Drill
Planer (Optional)
Reciprocating Saw
Pry Bar
Step 1: Remove the tires from the rubber.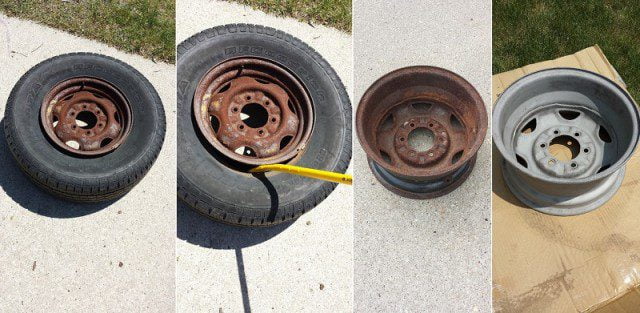 Step 2: Parts and painting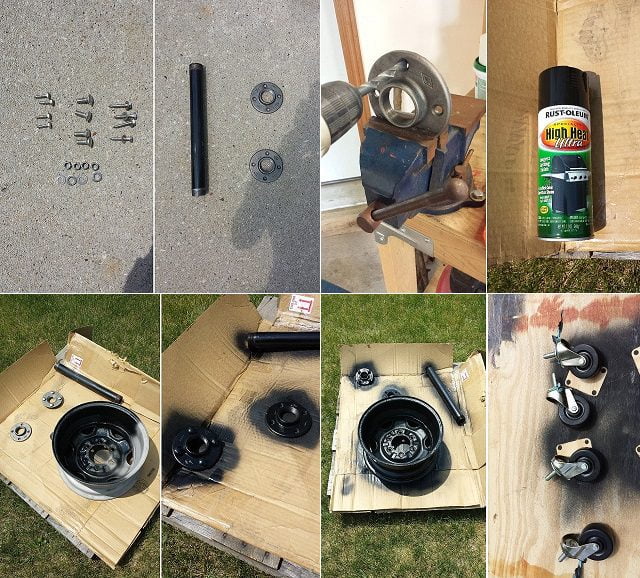 Step 3: Base and from base towards the  pipe.

Source
What do you think?
comments