Winter is coming! Everyone is already out and about buying warm clothes. But if you can spare some time on knitting, then you can make a giant comfy blanket of giant proportions to keep you warm throughout the day and all through the nights. If you are not sure on knitting, you can always check out other blogs which explain the same in detail.
When doing these projects, you need knitting needles that are equally gigantic. But here Laura Birek made use of the PVC pipes to make the giant comfy blanket and ended up with an amazing outcome. And the components doesn't stress your wallet too much either.  All you need is
Chunky yarn rolls that you can get from yarn shop.
PVC tubes of 1.5 inches width and a little lengthy
Duct tapes.
Given below is the tutorial to keep you warm all through the winter.
Step 1: Using the duct tape, make the ends of the PVC tubes sharper.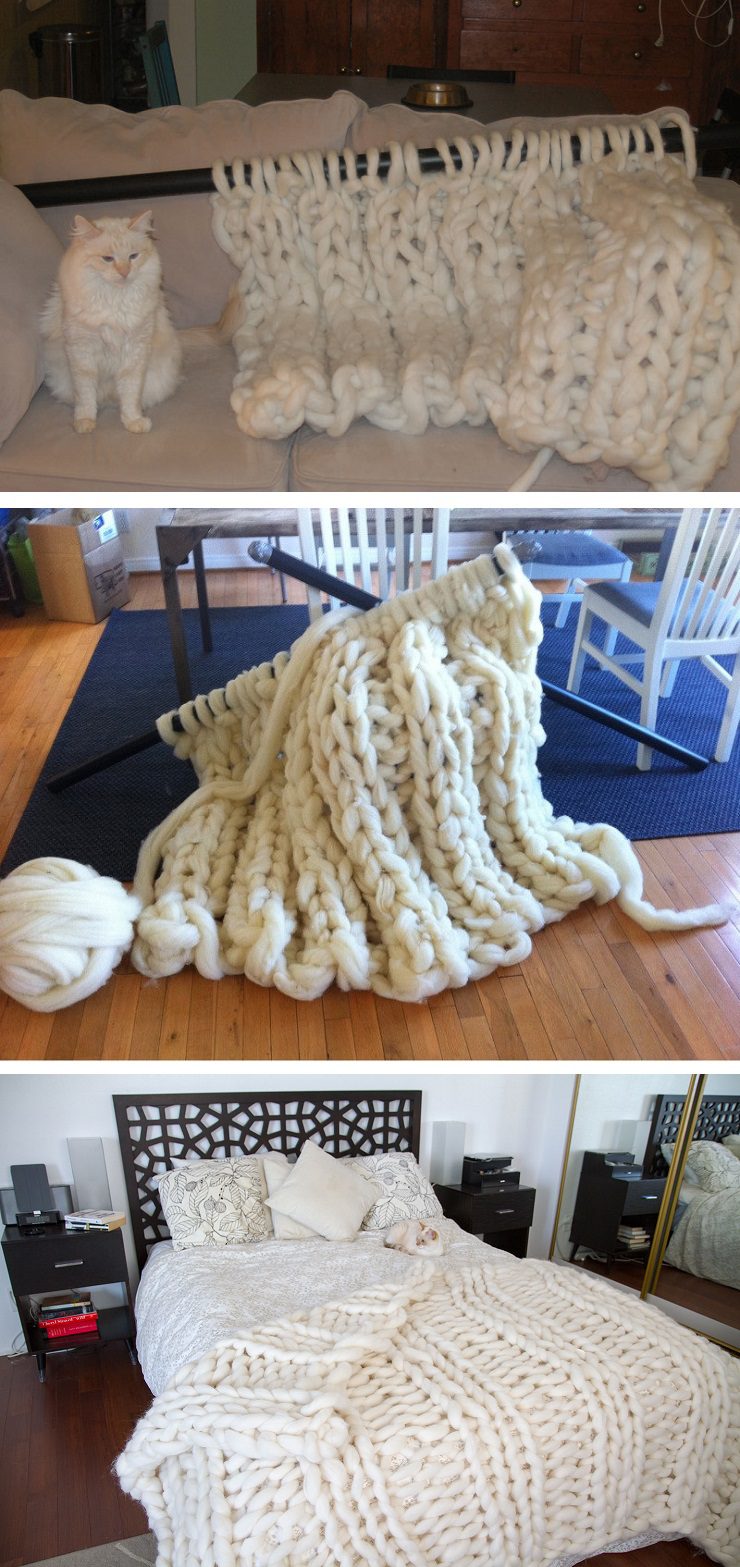 image
Step 2: These new knitting needles can be used the same way as the normal knitting needle. You have to make about 27 loops to make the blanket of a decent size.

image
Step 3: For the edges, use the cord end and weave it through the loops. Now make a knot when the cord is getting over. The knot should be looser. This way you will have better durability and the weave will not waver from where it is.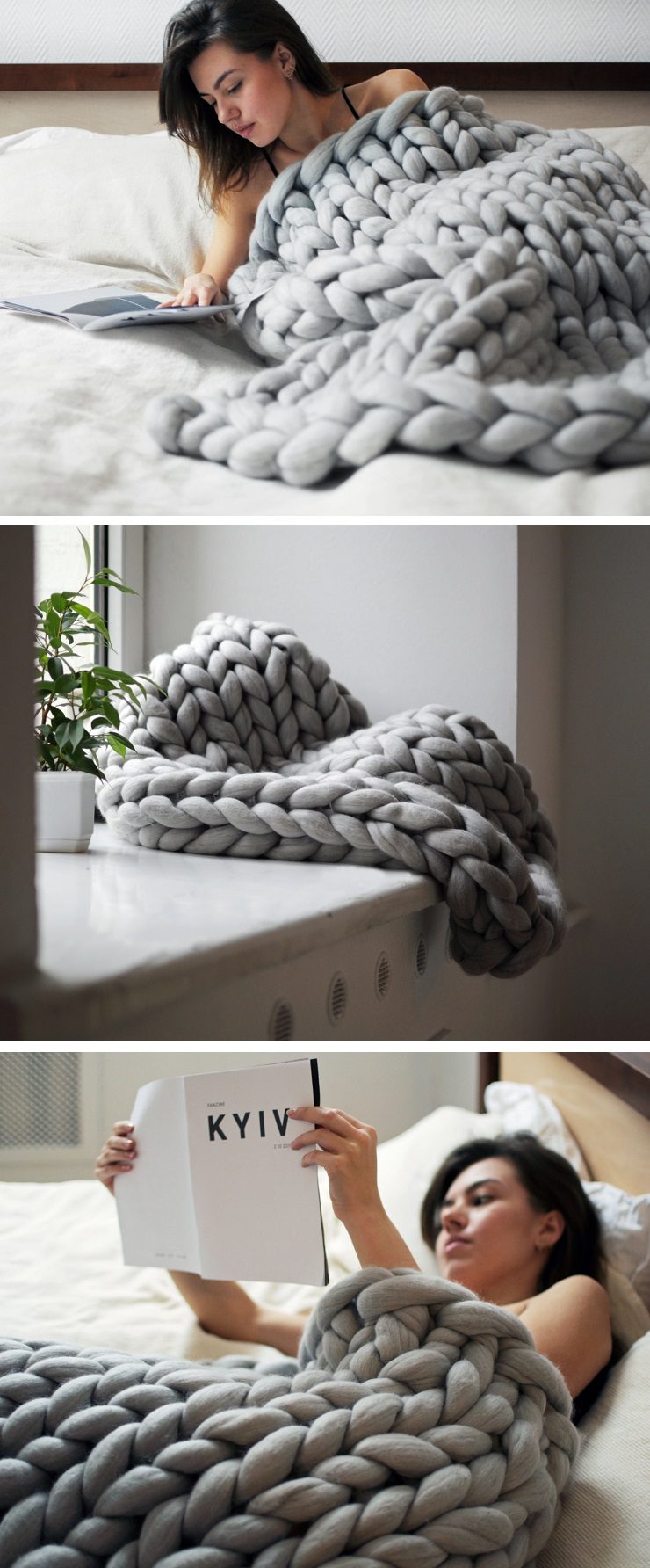 image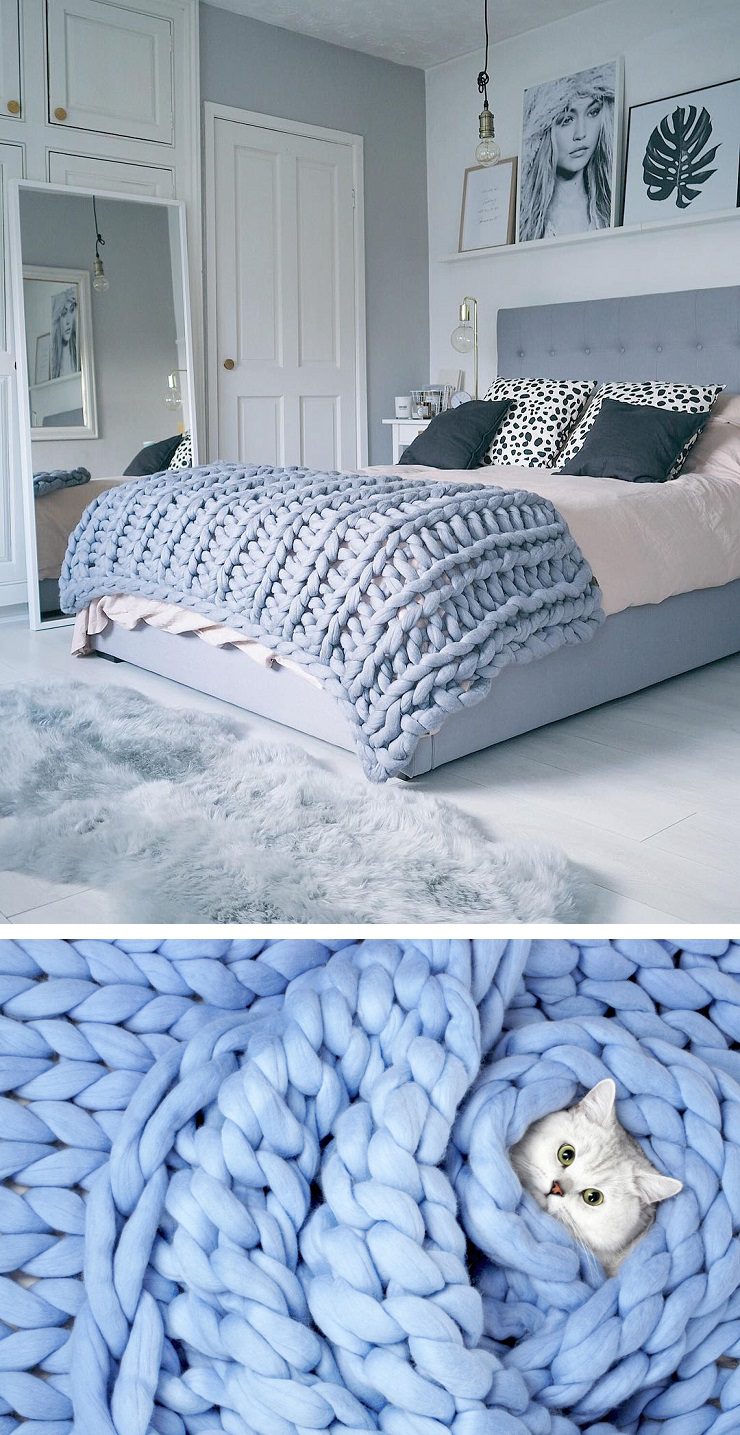 What do you think?
comments