Just as there is a variety of decorating options for large homes, there are many alternatives for small home models. You just need to find the right designs. When you are decorating a house, you have to consider the architectural features. One of these features is the size of the House. If you have a small house, you should definitely remember this situation in interior decoration, just because you like to avoid buying furniture that does not fit in your rooms. Or you could fit it in some way.; you will have a choking atmosphere away from clogged and unwelcome, and you will regret that you have bought that furniture over time. The best thing to do is to have a design that is suitable for your home model.
You can buy special furniture suitable for small houses or you can also look at practical designs.
Enjoy The Seats
Light colors are preferred to show the living rooms wider than they are. It's a choice that we often see on small home models. However, color interference is essential to revitalize home decoration. Single seats complemented with a cream-colored sofa were selected from the Blue Velvet and added vitality to the decoration. At the same time, the table that resembles the coffee table in front of the grey cupboard has been preferred in color, but the main role is blue velvet. And the chic chandelier with the modern design will keep you in the eye.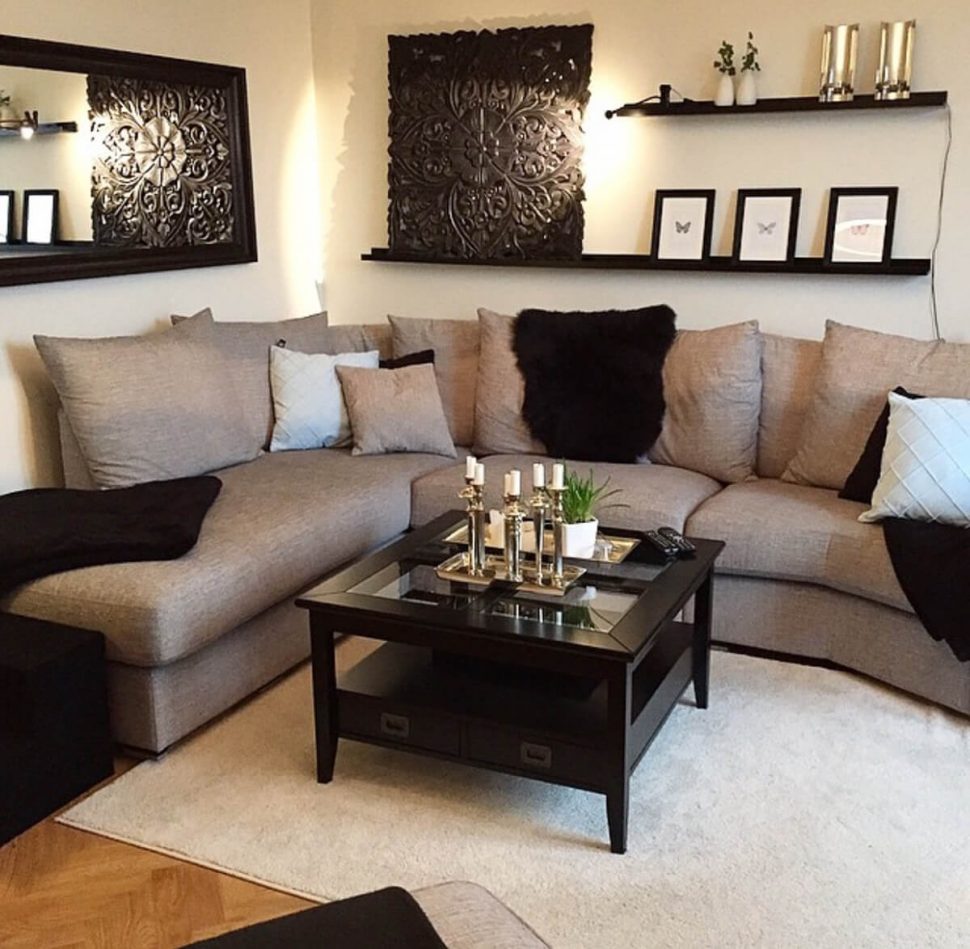 Use Eye-Catching Colors
Red furniture in the living room, designed according to an apartment. The color used in both the seats and the middle table was also used in the TV stand for complete harmony. Modernized with the metallic texture of the television table, the living room shows that there is absolutely no need for large furniture to create a stunning decoration in small home models. A decoration that makes you feel your modern style with objects like a cage lamp.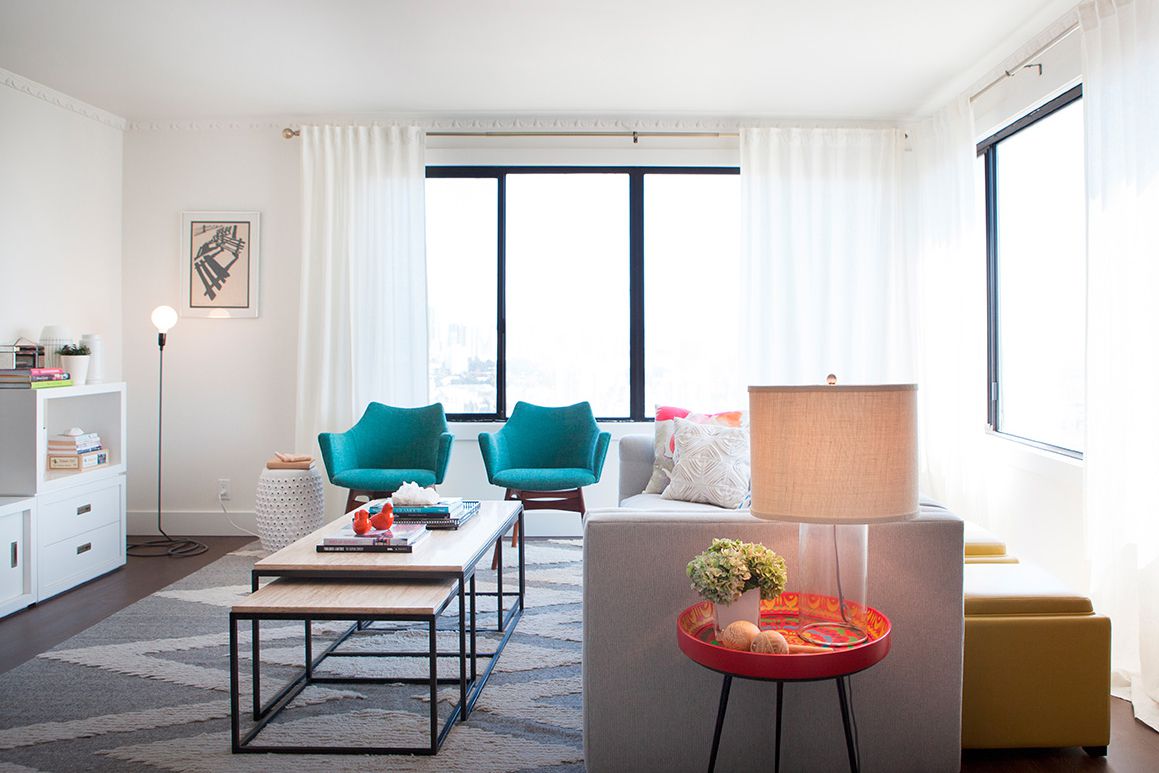 Refresh The Walls
Especially in apartment flats, painting a wall in a different color adds novelty in terms of decoration. In addition, in the example small house, the wall was not only painted in a different color but also made a shelf inside the wall. In addition, the painting on the wall painted in a smoky grey has adapted to the way the wall was painted, creating a stunning decoration.