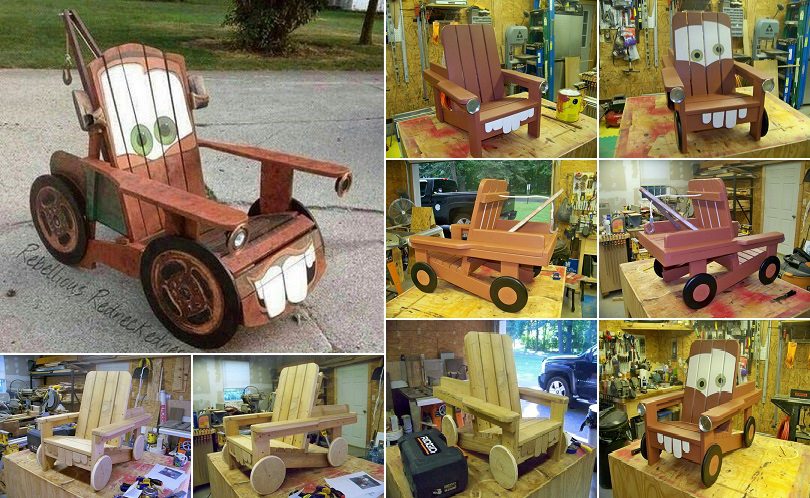 If you want to make things fun for your children's play room or even on the terrace of your house, we wish to share with you today, the cutest and with a lot of fun way of both solving your ambiance issues and making your children happy. If you think about it, this project is suitable not only for children, but for all the fans of the animated movie: Cars.
You will need pieces of wood of 1 by 4, a couple 1 by 2, two 1 by 3, 8 inch length, some 1 1/4 inch and 2 inch screws, wood glue, wood filler, paint and brush, a square, pencil, jigsaw, circular saw, a level, primer, some wood conditioner, measuring tape, 120 grit sandpaper, hearing protection and safety glasses.
For those of you that have at least some experience with wood and furniture, the building of this piece will not need more instructions than the images. Just be careful and paint the character just as colorful as it is in the animation then attach some fake wheels to the chair and… that's it! You and your children will be happy you spent some quality time together doing such a great and fun piece.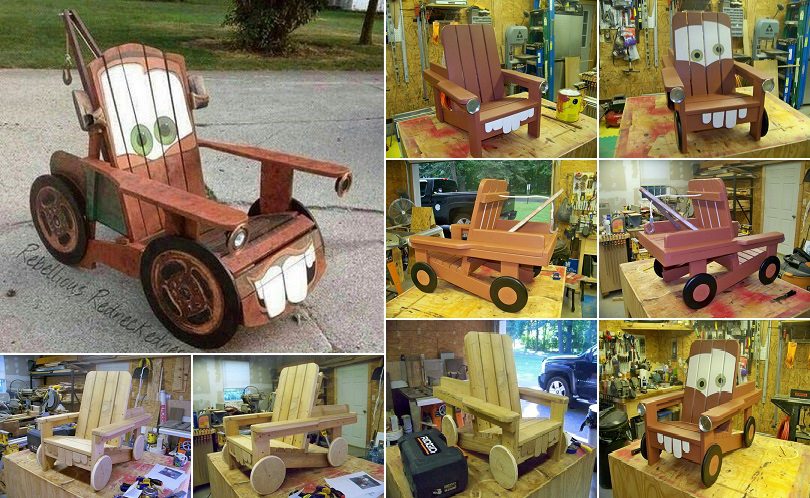 Photo credit: Jefferson Woodworks
What do you think?
comments