The Tiger-Stone is a six meter wide paving machine that the street/road in perfect herbestraat one time can be. The Tiger-Stone also brings directly the edge finish. The end result is that the stones tightly locked up immediately lie between the pavement tires. The street/road is finished in one go and there is no waste or debris on the road
Tiger-Stone offers;
Better working conditions.
Motivated and enthusiastic staff.
High daily production: 300 m² possible.
Implemented high quality work.
The edge is placed directly with it, so no cut work afterwards!
Different elements simultaneously processing possible.
Partially incapacitated staff productive again.
Short payback time.
Simple operation.
Low maintenance costs.
This is just a few of the benefits for you or your company. Follow us on +IcreativeD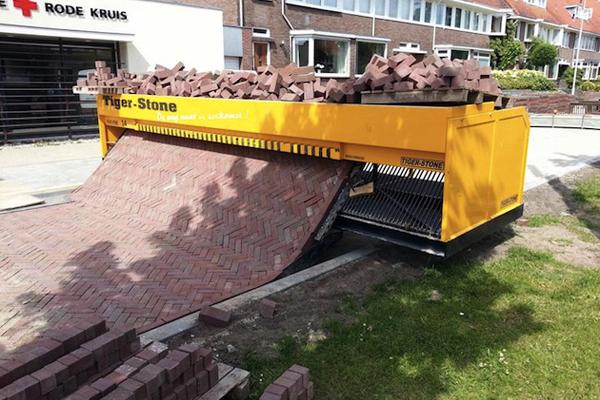 What do you think?
comments